When building your first website or blog, at some point you'll probably ask yourself "What is WordPress hosting?" WordPress hosting is incredibly important to a beginner blogger or site manager. Let's start by digging into what WordPress is so we can answer the question "What is WordPress hosting?".
Video: What is WordPress Hosting?
---
Get More Training On WordPress Hosting For FREE Here!
---
What is WordPress?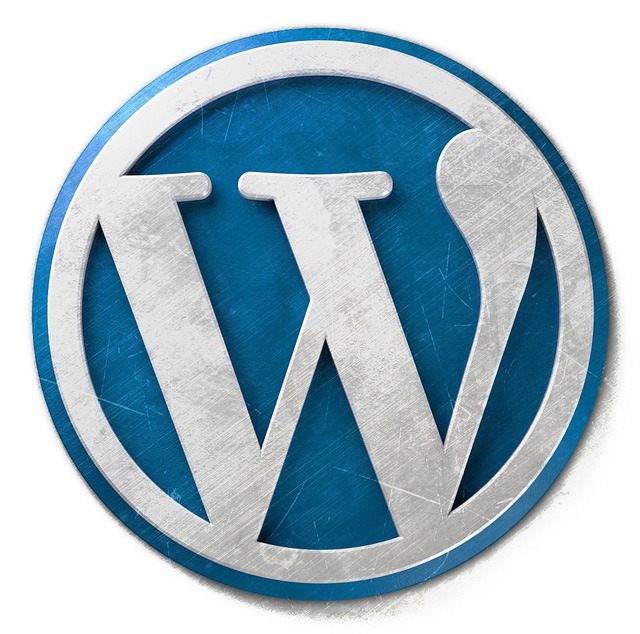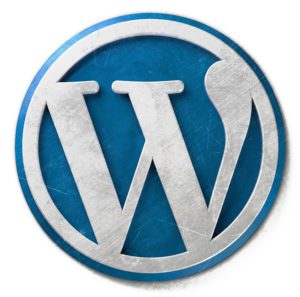 WordPress is the internet's most widely used and popular content management system today. A Content Management System (CMS), like WordPress, enables users to build and modify websites without extensive technical knowledge. A CMS allows bloggers to create and manage posts and other digital content on their website. Most blogs you read, online stores you shop at, and other websites you love to visit use a CMS to create and manage their content. Of all the CMS options to choose from, WordPress is by far the most popular at 60% of the CMS market. Additionally, as of 2019,
33% of ALL websites are built using WordPress.
Although WordPress helps you with content creation, you'll still need web hosting so your website is searchable and visible on the internet. Think of your site like this: A CMS is what actually builds your website, while hosting allows you to show others what you built.
---
Check Out My Top Recommended WordPress Host Here
---
So What IS WordPress Hosting?
Now that we know all about WordPress, let's discuss what WordPress hosting is. Basically, a WordPress host is a service or provider that let's you publish your website to the internet. This means anyone on the World Wide Web can enter your website, blog, or store's domain name into their address bar and access your site. Hosting providers make this possible by storing all your website's files, information, and content on their servers. The best WordPress hosting services will have servers that can handle large amounts of traffic for a ton of different websites while ensuring reliability and high speed.
Is there more to WordPress hosting? We've covered WordPress itself — it helps you create your content that actually goes on your website. Your hosting provider then takes that content and makes it accessible to the internet so anyone online can access your site. For very basic hosting providers, that might be the entire extent of their service, however, there is quite a bit more WordPress hosting providers can accomplish. The best WordPress hosts offer a number of extra features and can help boost your content and increase its potential.
Before digging into the various features different WordPress hosts offer, one thing that's really important to understand is the different types of WordPress. It's important to know which type of WordPress you'll be using before selecting a hosting provider.
WordPress.org vs WordPress.com
One key factor to using WordPress is understanding the difference between WordPress.org and WordPress.com. It's very easy to confuse these two services since the only difference between them is the ".org" and ".com". However, they are incredibly different services.  WordPress.com is a free hosting service that allows you to build your site using the WordPress program. Some important factors to note are that WordPress.com is extremely barebones and any affiliate marketer or blogger seeking to monetize their site will find themselves bound by the limitations of WordPress.com pretty quickly. Additionally, you'll be stuck with a website in the format of "yoursitename.wordpress.com" instead of a simple, searchable domain name.
WordPress.org is not a hosting provider but a free program used in conjunction with a paid hosting service to build and publish your website. You'll use WordPress.org to create your website with your choice of hosting provider. Using WordPress.org as opposed to WordPress.com, you'll see that you have nearly limitless options for creating your content. With WordPress.org, you're able to modify your site using custom CSS and HTML code. Or, if you want to stay away from coding, you can install any of thousands of plugins to do the heavy lifting for you.
Top Features To Look For In A WordPress Hosting Service
Now that we've established "What is WordPress hosting?", let's dig into the benefits the top hosting providers can offer you. The hosting service you choose will be in charge of putting you online, keeping your website online, and managing key aspects of your online presence, so it's important to be aware of what they can do for you. BlueHost offers all of today's current top features, with some of the most significant being:
24/7/365 Customer Support
The around-the-clock customer support BlueHost provides is excellent. Whether you're an experienced webmaster or just a blogging beginner, you may find yourself needing support from time-to-time. Unlike some other hosting providers, Bluehost provides phone or live chat support any time you need it. If your website experiences any interruptions whatsoever, customer support is there to fix it. If you need to transfer an existing website to your new hosting account, they will help you out. And if you have any questions about any of the features available, they have the answers you need.
Limitless Scalability
As a BlueHost customer, it's always possible to scale up. Whether you're just launching your blog, reaching 1,000 subscribers, or running a massive enterprise, your site will always be up and running. This applies to all website — branded websites, e-commerce businesses, and more. You won't need to worry about your website slowing down and can focus on creating the best content and managing the user experience.
Website Security
BlueHost ensures your site is protected by top-tier security tools. With their security, you don't need to worry about hacks or data breaches. The enterprise-level security helps your website run faster for regular users because spam visitors and bots are automatically blocked from even accessing your site.
Content Analysis
Paired with Google Analytics, you'll be able to easily keep track of which pieces of content are bringing in visitors. You can see what's working and what isn't and tweak your content accordingly.
Step-By-Step Walkthrough: Setting Up WordPress With BlueHost
Want to become an affiliate marketer? Time to set up your website! It's easy — just follow these step-by-step instructions. For $3.95 a month, you'll have your own domain name powered by WordPress with discounted BlueHost site hosting. Let's begin:
If you use this link, you can get discounted hosting for $3.95/month. So click here to check out BlueHost.com. BlueHost is the #1 recommended hosting provider by WordPress.org. It is also my top hosting recommendation. All accounts come with 1-click WordPress installation. BlueHost is highly-regarded and one of the most well-known and popular web hosting providers. It's a great provider for beginners because BlueHost was built from the ground-up to be user-friendly and makes 1-click WordPress installation a breeze.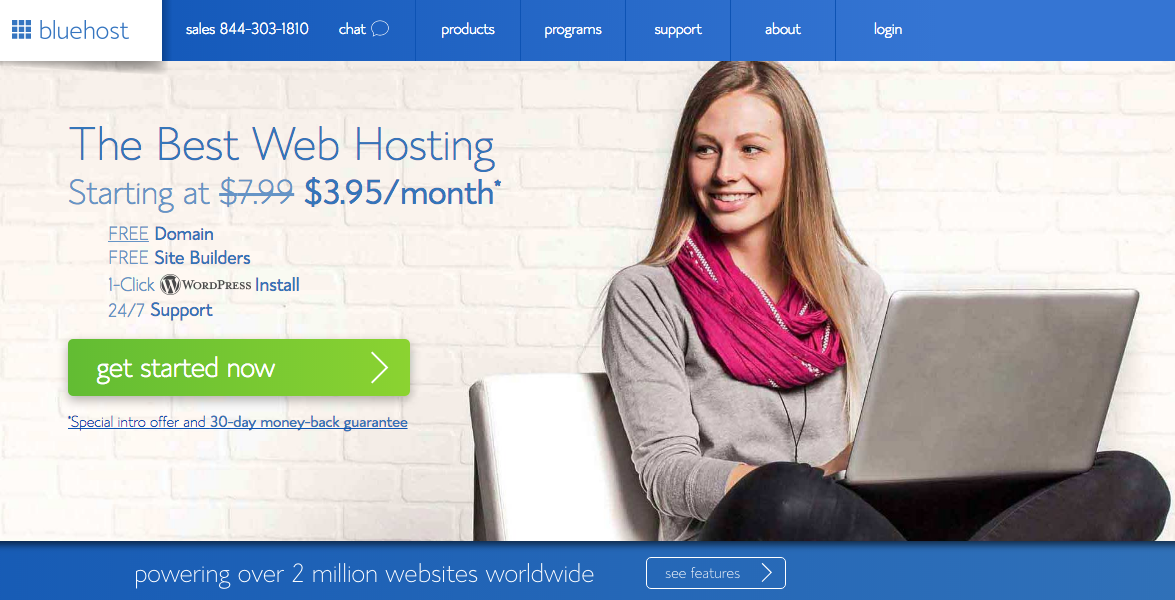 Click the "get started now" button, and let's get started! Next, choose a hosting plan that meets your requirements. For those of you starting out, I recommend the basic plan, but if you know you'll need more from the get-go, select the Prime or Pro plan. Remember, you can always upgrade you plan as your site grows.
Step 2: Choose Your Domain Name
Use the domain search tool below to search for available domain names. It's always possible to change your domain name later, so don't over-analyze this part. If you already have a domain name, you can type it into the "i have a domain name" box. Also, BlueHost throws in a free domain name with each new hosting account.
The next step is to fill out your billing and account info.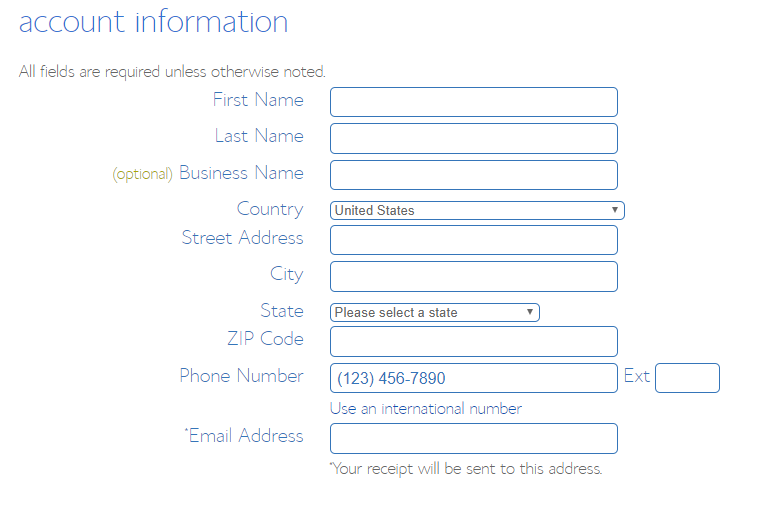 Next, review your package and decide what add-ons and term length you would like. The best pricing is available with the 36 month option, but 24 and 12 month options are also available. Note that BlueHost charges you upfront for the length of the term you select.
Finally, fill in your payment information and accept the terms of service.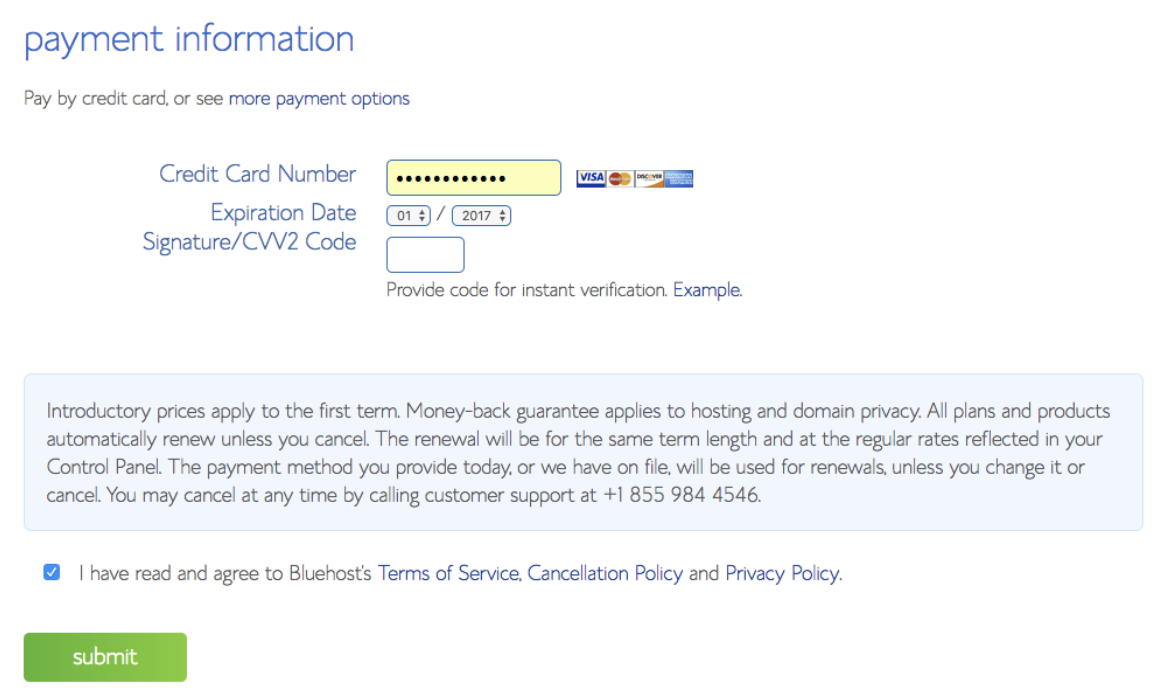 You did it! Your hosting account is live and you'll soon receive a welcome email from BlueHost.
Create your password — take note of the password requirements. If needed, you can always use the "Suggest Password" option. I recommend writing this down somewhere as you'll need it later.
Now login to your BlueHost account and begin getting familiar with it. Then you can start building your website!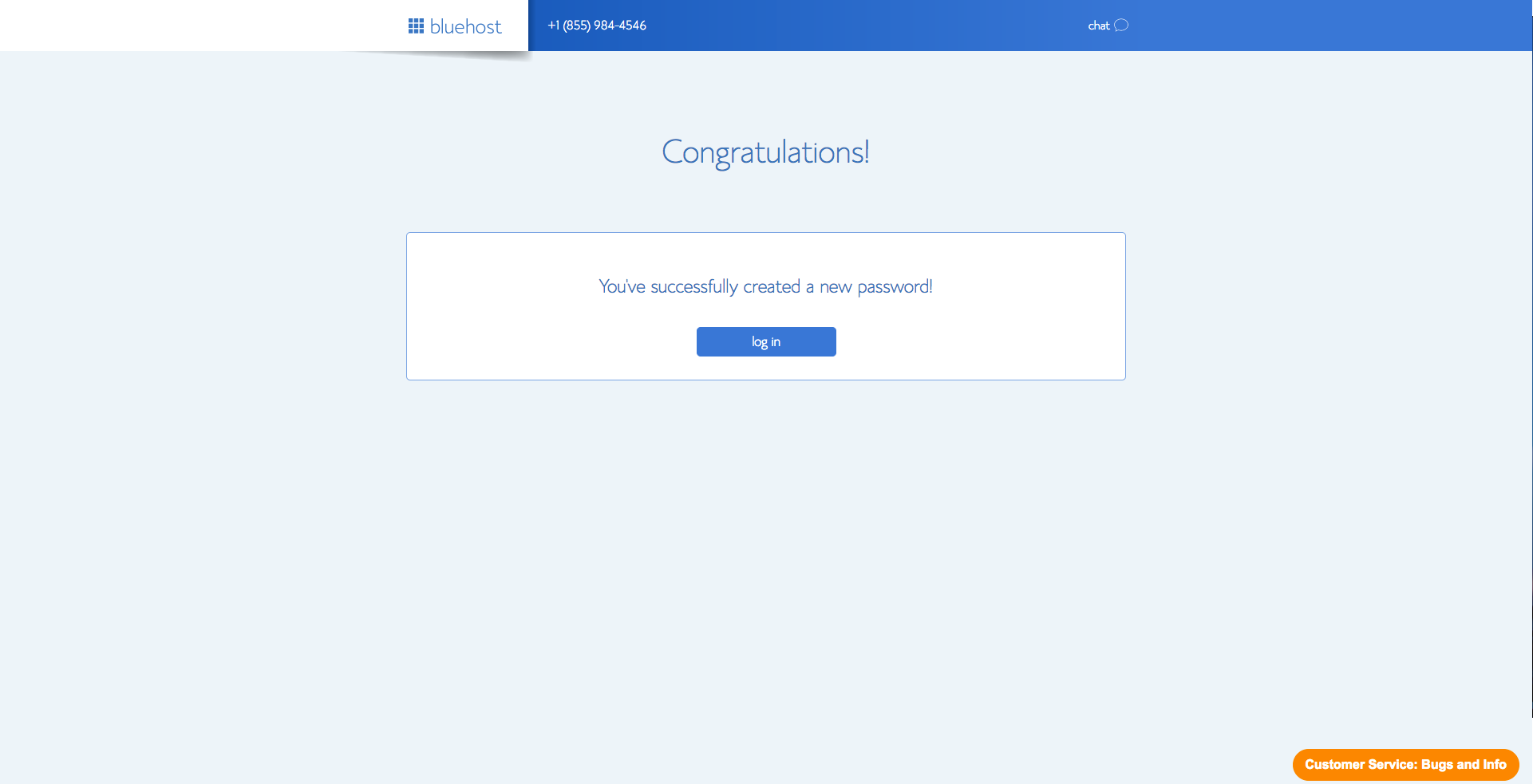 Step 3: Install WordPress On Your Website
BlueHost makes this next step a breeze. WordPress automatically installs on your website when you create your account. Let's start by choosing a theme — initially you'll choose a free WordPress.org theme. You can update or customize your theme at any point in the future.
Once you've picked your theme, it's time to dive into WordPress and write your first post!
Then pick if you'll be using the site for business or personal content.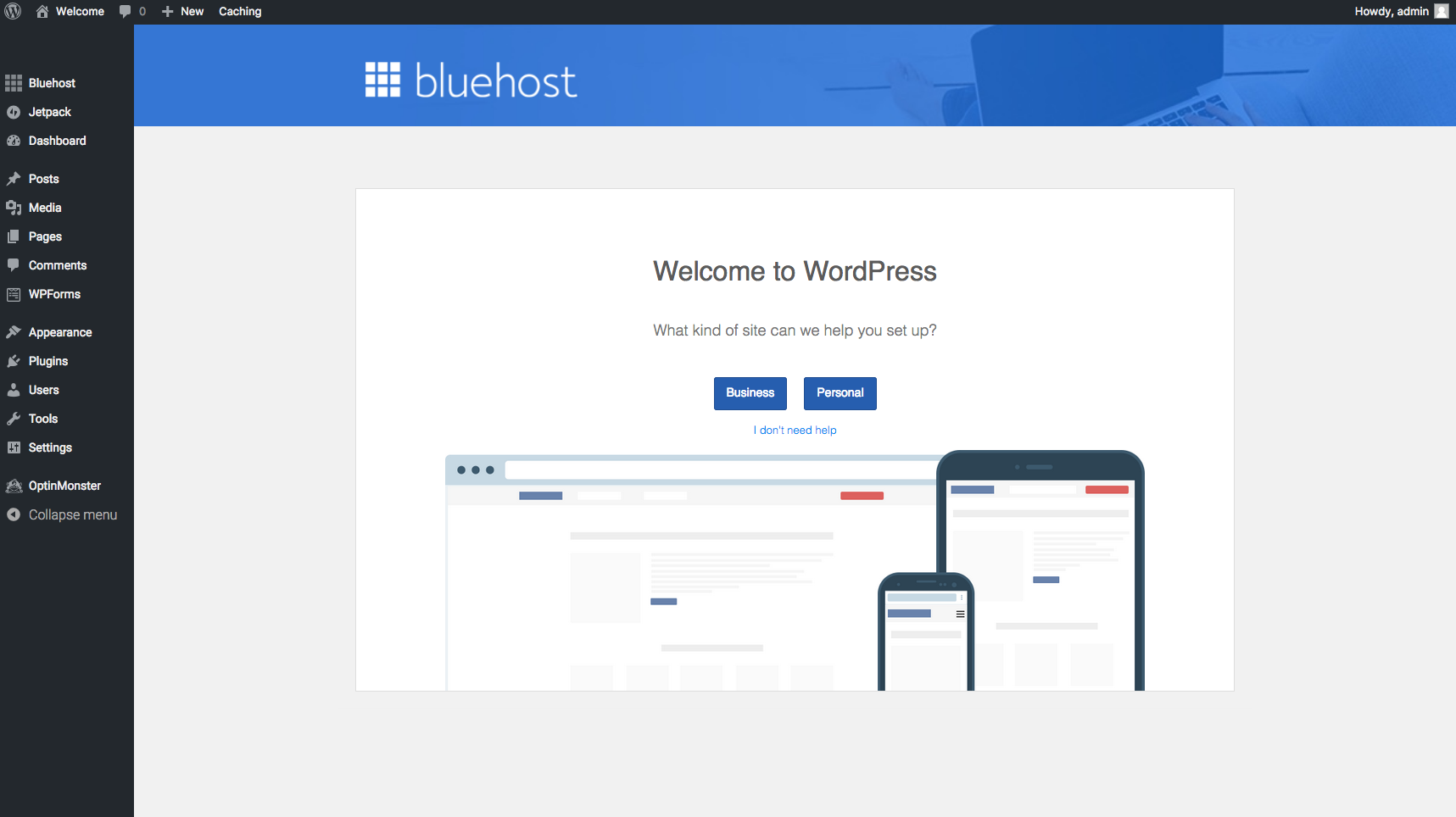 Next you'll find an example of BlueHost's WordPress integration. From this page you can manage your WordPress plugins, blog posts, and pages.
And here's the view of the dashboard from the BlueHost control panel.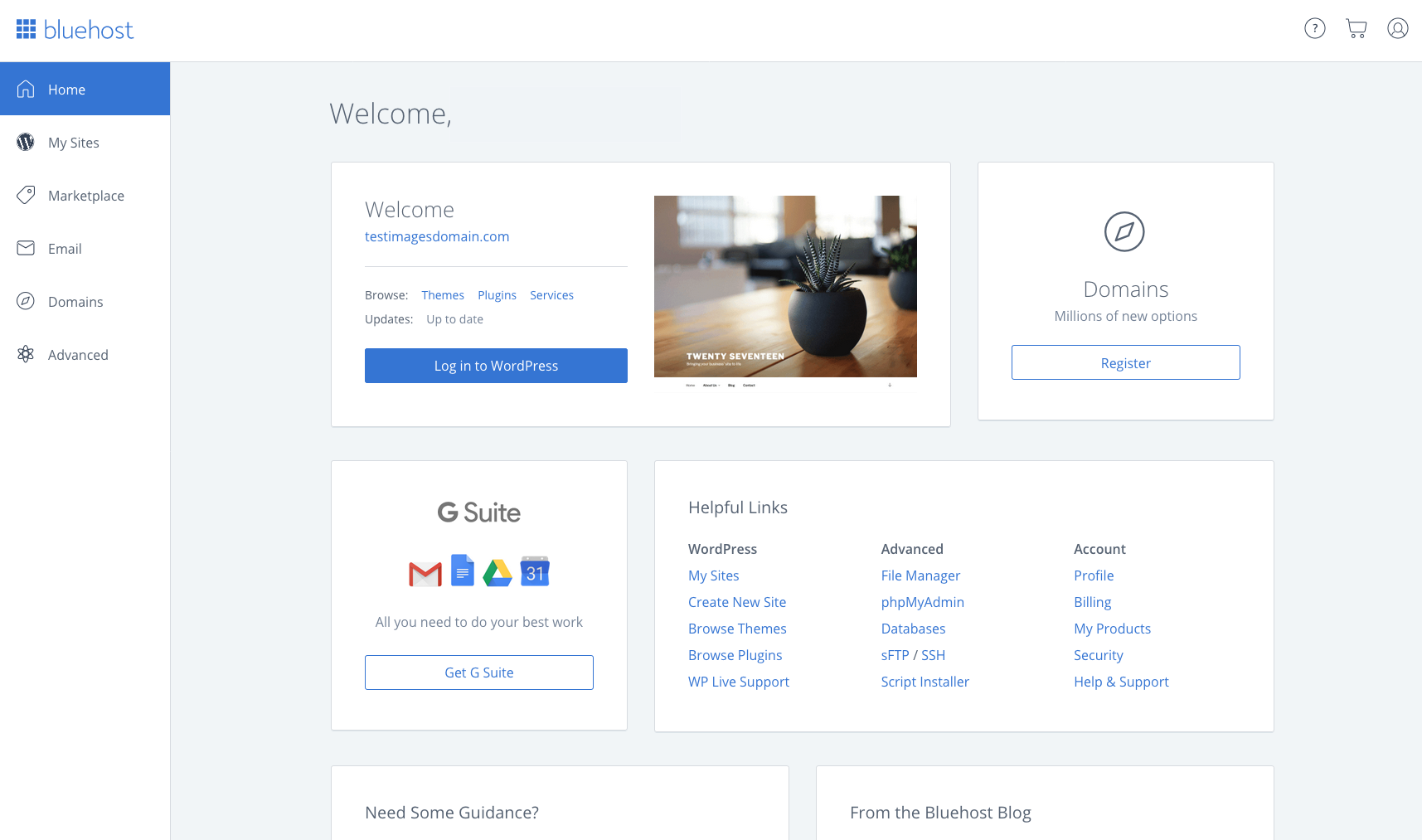 Now it's time to start customizing your site! You can swap themes, add plugins, and change the design so that your site meets your needs exactly. If you're looking for a tutorial to help you get started, check out this great video.
Now Start Publishing!
You're ready! You have a fully functional WordPress website with an excellent hosting provider. If you have any questions, feel free to comment below. From here on out, your goal should be to publish quality content that will drive traffic to your website. This site has plenty of articles to help you out with growing your business. Good luck with growing your site! Want more help? Check out this excellent affiliate marketing training program and community of people just like you growing an affiliate business!