Free Stuff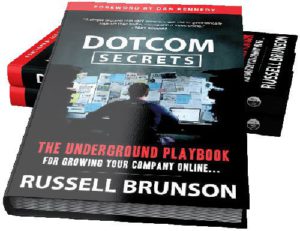 Get DotCom Secrets for FREE! This book is THE go to book for Internet Marketing.
The author, Russell Brunson, is the founder of Clickfunnels and details his proven strategy for increasing web traffic and driving sales. This book provides you INSIDE ACCESS to Russell's marketing strategy and gives you the exact scripts he and his team use to grow online companies today.
With nearly 5 stars from over 500 reviews on Amazon, this playbook is an incredible deal at full price!
But — right now, it's FREE! All you need to do is pay shipping and handling ($7.95 US / $14.95 International).