Teamwork Review – The Best Project Management Software?
Teamwork Projects, also known as Teamwork project management software, is a project management tool for teams of all sizes. The Teamwork platform is easy to use and comes with a variety of features, such as time tracking, file editing, and visually appealing task boards.
Pricing:
| Plan Name | Pricing |
| --- | --- |
| Free Forever | $0.00 /mo. per user (max 5 users) |
| Pro | $9.00 /mo. per user (min 5 users) |
| Premium | $15.00 /mo. per user (min 5 users) |
| Enterprise | Quote only. |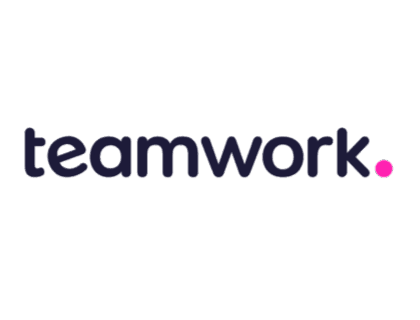 Review:
Pros: Great integration capabilities, and fantastic reporting tools.
Cons: Moving tasks from a Task List or Sub-Task group has to be done individually which can be time-consuming. There is no option to move multiple tasks at once.
Bottomline: Fantastic platform to efficiently process project management tasks.
Key Information:
News & Activity
Reviews:
| Source | Review |
| --- | --- |
| weirdohit – reddit.com | I work in IT and we use Teamwork projects at work for all the project and operational work. Gets job done well. |
| jacobthomasmichael – reddit.com | The best PM software is Teamwork Projects. (www.teamwork.com) I use it to juggle over 35 projects simultaneously. |
| CaptainTime – reddit.com | I am a time management trainer so I am very picky about my task management software. 🙂 I use Teamwork Projects. It has built in commenting and messaging for communications but also can come with a more Slack-like messaging environment called Team Chat. Teamwork Projects allows for task templates which saves me a ton of time. I like that all tasks can be seen on the dashboard and I can filter it by priority, team member, etc. |
| Michael Walsh – enovate.co.uk | Teamwork is one of those tools that we have grown to rely on and I would go so far as to say is essential for us to conduct our projects in an organised and efficient manner. So in conclusion I would highly recommend Teamwork Projects for any business regardless of whether their projects are web design related or not. |
FAQs:
How much does Teamwork cost?
Teamwork's pricing ranges from $0.00 to $15.00 per user per month. The flat monthly rate includes up to five people per package. For teams above five people, you will need to pay an additional fee per user. The free Teamwork plan has limited functionality.
What is Teamwork project management?
Teamwork offers helpdesk, documentation management, and project management software for businesses of all sizes. Teamwork software enables teams to create visual task boards, collaborate in the cloud, and complete team projects on time. It also provides up to 500GB of file space, multiple projects, taskboards, and third-party integrations.
What is Teamwork Desk and Teamwork Chat?
Teamwork Desk and Teamwork Chat are separate products offered by Teamwork. Teamwork Desk is a project ticketing system that assists in delivering better customer service. Teamwork Chat is an online team collaboration tool that allows you to communicate with employees in real-time.
Is there Teamwork CRM software?
No, but there are Teamwork CRM integrations. Teamwork project management software is able to sync with a wide range of third-party apps and programs, including Outlook, Google Drive, Salesflare, and Zapier CRM software. You can also download the Teamwork application for iOS and Android.
Who is on the Teamwork management team?
Peter Coppinger is the CEO, co-founder, and lead developer, Daniel Mackey is the CTO, co-founder and lead developer, and Billy Mahony is the CFO.
Where is the Teamwork company based?
Teamwork is based in Cork, Ireland, and services over 20,000 customers across 15 countries.