Summary: Iconosquare is a social media management and analytics platform trusted by some of the world's biggest brands to facilitate active audience engagement. The company strives to help customers grow their businesses through a strategic combination of value-driven features, knowledgeable support, and education. Ultimately, Iconosquare's liberated culture, built on the principles of distributed authority, transparency, and self-organization, drives agile product development and ever-expanding functionality.
Disclosure: Bear in mind that some of the links in this post are affiliate links and if you go through them to make a purchase we may earn a commission. Keep in mind that we link companies and their products because of their quality and not because of the commission we may receive from your purchases. The decision is yours, and whether or not you decide to buy something is completely up to you.
If you've ever questioned whether social media marketing is a worthwhile business investment, consider this: Of the 7.7 billion people on Earth, nearly 2.5 billion partake in social media. That means social media users constitute a whopping 32% of the global population — an audience segment much too large to ignore.
But keeping these customers engaged requires far more than a casual post now and then. As savvy social media marketers know, those who commit to nurturing authentic online relationships are the ones with the best shot at building brand awareness and loyalty.
Fortunately, with a broad catalog of industry-leading analytics and tools, Iconosquare is helping today's businesses do just that.


"Considering the space we're in, it's all about people and making connections — quality over quantity," said Marko Petric, Social Media & Digital PR Manager at Iconosquare. "We really want to be able to provide value."
Trusted by more than 25,000 customers spanning a range of industries, Iconosquare's intuitive platform helps social media teams engage online communities via innovative analytics, monitoring, and publishing tools.
The media management and analytics company also employs a strategic combination of ongoing development, knowledgeable support, and education to help brands capture and maintain audience attention. To that end, Iconosquare's unique culture, built on distributed authority, transparency, and self-organization, both drives agile product development and fosters continuous product improvement.
Growing Up Alongside Instagram & Evolving a Value-Driven Feature Set
Today, Iconosquare delivers analytics and management tools for both Facebook and Instagram, two of the top three social media networks worldwide. But it was initially founded in 2011 as Statigram, a product designed to gather performance analytics on Instagram accounts.
Marko told us that growing up alongside Instagram allowed the company to evolve its feature set before transitioning into its next chapter as Iconosquare. "The social media space is nothing like it was eight years ago when we started," he said. "Obviously, we've had to adapt along the way as changes took place."
Iconosquare's early access to the Instagram API helped ease those transitions. "We became Instagram partners very early on, and as the platform grew, we grew with it," Marko said. "This helped us adapt to different changes more easily."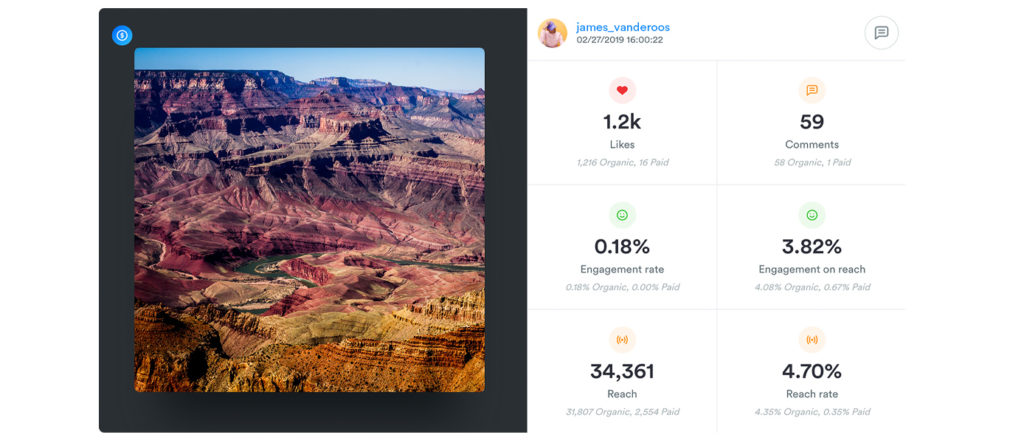 Instagram has made drastic changes to its API over the past two years in an effort to safeguard user data. The updates affected many companies that work closely with the platform, including Iconosquare, which had to remove a number of features.
"The change affected the data third-party tools such as our own can and cannot pull from the API," Marko said. "Though we've had to remove some popular features, this is great news for privacy, and we're totally on board with that."
During the first and second quarters of 2019, Iconosquare released several new features, including custom dashboards, analytics for promoted posts on Instagram, and industry benchmarks for Instagram and Facebook, among others.
These features round out the company's standard analytics, publishing, and monitoring solutions, which help businesses optimize their social media strategies, schedule and manage content, and easily respond to tags and comments in real time.
How a "Liberated Company" Leads to Agile Product Development
Iconosquare also tailors its offerings around different business types, such as SMBs, enterprises, and agencies. Small businesses, for example, benefit from the ability to easily access insights needed to grow their brands using benchmarking tools, which help monitor competitor activity and spur ideas for future campaigns.
Enterprises may use the tools to optimize existing social media strategies through analytics that identify what resonates with audiences. Marketing agencies, on the other hand, can manage social media content and performance for multiple clients from one intuitive dashboard. Customers of all types can use automatic posting to schedule Facebook and Instagram posts in advance, saving time and streamlining workflows.
Marko said Iconosquare's broad portfolio of features is a product of sourcing feedback from users as to what features are most useful. "We're constantly working on new features, and we have good two-way conversations with our customers," he said. "They're able to provide us with direct feedback within the platform and suggest features. That's really helped us stay competitive and offer features that are relevant and useful to our users."
Iconosquare's organization model adheres to the principles of a freedom form (F-form) — or liberated — culture characterized by self-organization, transparency, and no defined hierarchy.
"In this model, you have a domain that you take care of, and you have the freedom to go any route as long as you can justify it, saying, 'This is what I want to do. This is how I want to do it,'" Marko said. "Then, you go for it — if you fail, you learn something without fear of repercussions."
Building such a culture is an ongoing process, but that's the beauty of a liberated company. Because there's no fear of failure, it's easier for individuals to experiment to see what works and what doesn't.
Building a Healthier Social Media Space Through Education & Support
Marko said Iconosquare is known for its vast resources and value propositions that suit unique client types. But another thing that helps the company stand out among competitors is its top-notch support. "We try to give one-on-one support whenever possible and always strive to provide timely and relevant help," he said. "It's something we're really proud of."
The company also uses its blog, as well as other tools and resources, to educate clients on building a positive social media environment. Marko told us that Iconosquare's strategy for the blog mirrors that of its product development approach.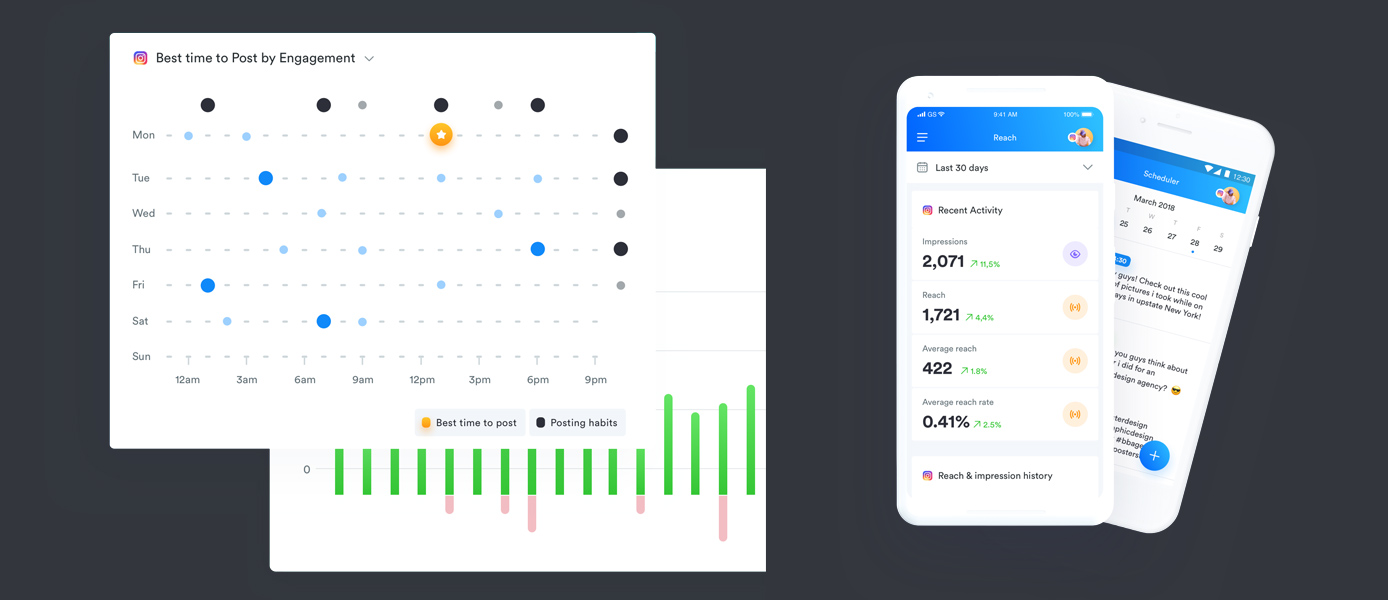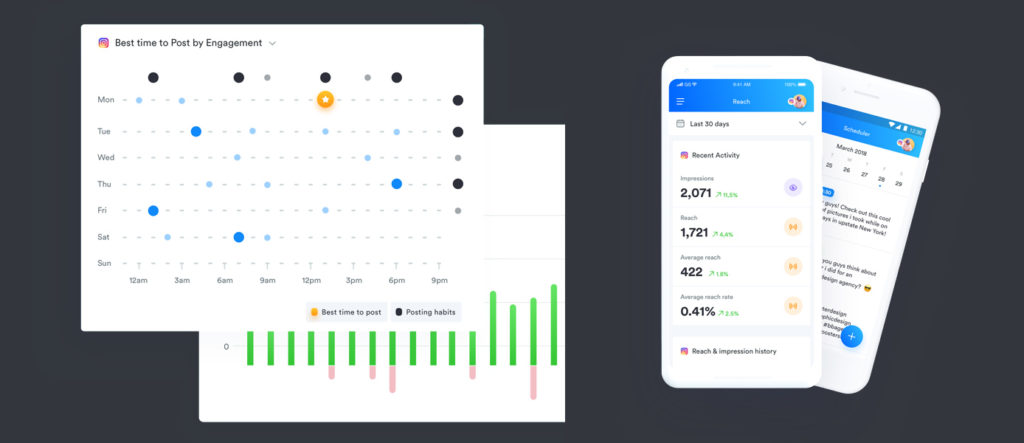 "Our focus is really on ensuring our features are relevant and useful to the customer, and we try to do the same thing with our blog," he said. "We want to educate our users on new ways to think about social media and how to succeed. We want to help make social media a more healthy place for users, bringing people together rather than pulling them apart."
Iconosquare also offers several resources designed to help users expand their social media marketing skill set. The "Instagram Marketing 2019 Trends & Benchmarks Report," for example, provides in-depth insight into Instagram marketing trends based on a survey of more than 4,300 small businesses and social media managers. The company also offers short courses, quizzes, ebooks, and calendars to supplement its product set.
Road Map: Expanding Platform Functionality & Breaking into YouTube
In terms of product, Marko said Iconosquare's multidisciplinary product groups review feature requests regularly. "There's usually five or six to a group, which usually includes a marketer, product manager, customer success manager, and developers," he said. "It ends up being a very collaborative dynamic. For us, this approach works well since we're able to put out a lot more features and get ideas to market faster."
The company has a variety of feature improvements in the pipeline, including a link preview to the existing Facebook scheduler. Developers are also working to integrate a new tool within the platform allowing users to post multiple links in their bios.
"You can link content to your Instagram feed, but it will allow you to have something like a personal landing page for your business or brand," he said. "I'm super excited about that, especially because it's something I'm personally working on. It should be released soon."
The company is also revamping its platform with a solution for teams that will allow multiple users to manage the same brand. Geared mostly toward agency clients, it will feature a centralized dashboard for management and different permission functionalities for specific team members.
Next on the agenda are plans to support other social networks. "YouTube is the next social network we'd like to break into," Marko said.
Questions or Comments? Please Ask!