27 Ways ANYONE Can Make Money Online in 2021
These days, the internet offers limitless opportunities to make money online.
There's no barrier to entry – anyone with an internet connection can do this! Most of the methods below go into detail on how you can begin making money online today.
A few others will require a long term focus but have immense potential payouts.
Please note that some of the links below are affiliate links and, at no additional cost to you, I may earn a commission. I only recommend products, tools, and learning resources I personally believe are genuinely helpful.
1. Build and Monetize a Blog
One of the top ways to make money online is to start a blog and gain readers. Put out helpful, engaging content, and they will keep coming back for more.
With regular readers, you can then begin to monetize your blog through paid ads or affiliate links.
For example, signing up with Google Adsense will enable you to make money online just for having people view your page!
You can also sign up for affiliate marketing networks like Clickbank or Commission Junction. Promote featured products on your blog, and companies will reward you for driving traffic to their products.
Or, once you have enough readers, you can promote premium products, such as e-books, courses, and over-the-phone consultations.
For example, Nomatic Matt blogs about his travels and how to travel the world on the cheap! If you find his articles helpful, you can buy his curated travel guides or one of his courses.
Over at Nerd Fitness readers can sign up for 1-on-1 coaching — made possible due to the site's great content and dedicated readership!
2. Open a Dropshipping Storefront
Another great method to making money online is dropshipping. If you don't know what dropshipping is, it is basically like operating a typical e-commerce store without holding any physical inventory. This means you can do it with nothing but your laptop!
Dropshipping works by paying a manufacturer directly for an item once a customer orders and shipping the product straight to them. No need for expensive, time-consuming storage!
This system works because manufacturers do not need to search for customers; you are driving business to them (and making money online in the process).
Check out JohnnyFD's blog to get an up-close perspective of a dropshipping success story. His dropshipping income enabled him to retire early and travel the world.
If you're interested in starting a dropshipping store, go to Shopify to get started today. Setting up a store with Shopify is a breeze and saves time and money over hiring a developer to build your store.
3. Start a YouTube Channel
Starting a YouTube Channel to entertain or educate is a solid way to make money online doing what you love.
There are thousands of YouTubers who have made it big, whether making comedic sketch-style videos like NigaHiga or educational physics videos like Smarter Every Day.
While their levels of success may not come overnight, a channel with roughly 20,000 views per day across all videos will earn about $15,000 a year. The earnings potential and ability to create a channel based on any topic hold tremendous opportunity for making money online.
4. Sell Handmade Creations on Etsy
If you love arts and crafts, why not monetize your hobby by turning it into another source of income?
By selling your works of art on Etsy, you can make money online using your existing talents. And, if you scale up, you can find yourself running full-blown business!
5. Publish an E-Book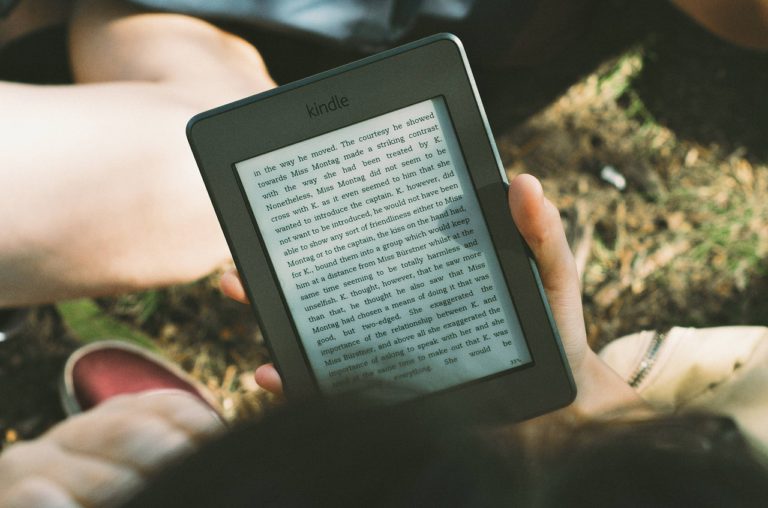 Like to write? These days, if you've got an idea for the next best-selling novel or self-improvement guide, there's no need to face rejection from endless publishers to do so. You can make money online without any publisher's approval other than yourself!
All you need to do is write your masterpiece and then self-publish on Amazon. From there, promote it and watch the sales start streaming in.
6. Become a Virtual Assistant
If you're well-organized and can use modern technology, becoming a virtual assistant might be a good option for making money online.
A virtual assistant helps their clients keep everything in order and up-to-date. You may manage email, research various topics, pay bills, schedule appointments, and manage email. Basically, virtual assistants help with anything that can be done online.
Some places to connect with potential clients include Upwork, Fiverr, and Remote.co.
7. Launch a Podcast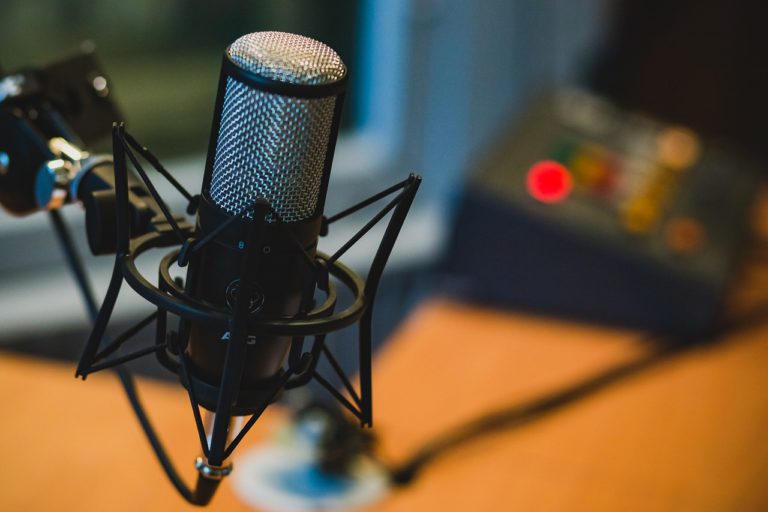 Podcasts are great path to making money online by discussing something you already love. Pick a topic you are already interested in and launch.
If you're interested in yoga, you could start a podcast about yoga techniques and interview yoga instructors and influencers.
Or, if you're interested in history, you could host a series about the entire history of Rome. Or world-shattering revolutions. Mike Duncan did just that — he is now the author of a best selling book and leads paid, guided tours throughout Europe during the summer.
Plus, getting your own podcast started is easy. You can buy a microphone for less than $40  and begin recording right away!
8. Apply for Gigs on Freelance Job Sites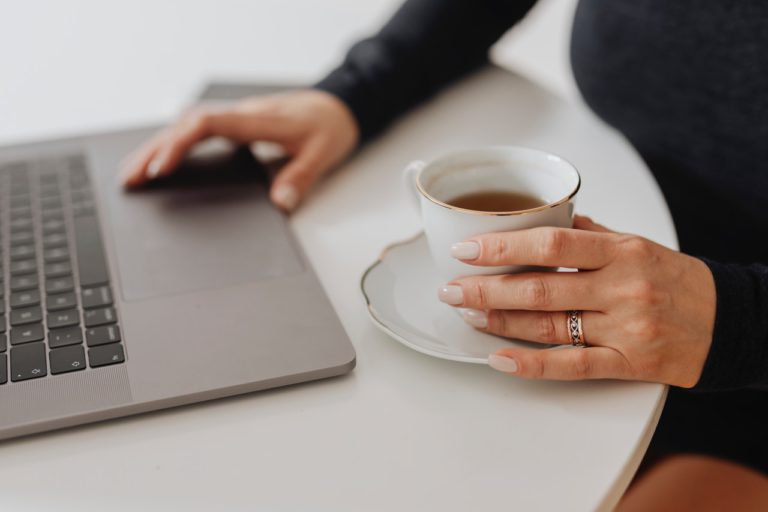 Are you a web developer, graphic designer, or writer? Do you have other marketable skills that you can sell?
If you have expertise translatable to the freelance market but haven't been able to find your footing on your own, freelance job markets can be a great place to connect with employers and make money online.
Whether you're looking to work part-time or full-time, sites like Upwork, Fiverr, and Flexjobs can set you up with people and companies looking for help.
Plus, you can set your own rate, ensuring you are making money online relative to what your services are worth.
9. Design and Sell T-Shirts on Teespring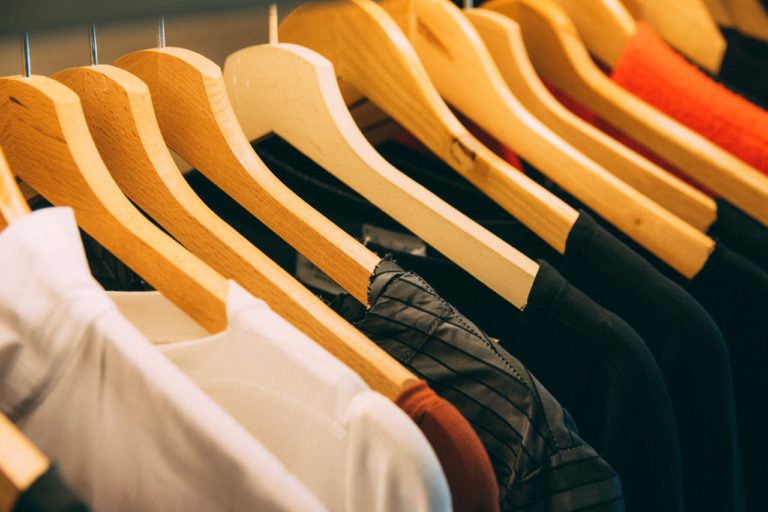 Have a knack for design? Make money online by letting Teespring sell your designs. On Teepsring, you can upload your designs and sell those designs on T-shirts, tank-tops, hats, and other products.
The designs can be complex or simple, funny or thought-provoking, text-only or purely visual. All at no risk to you — you upload the design and get paid whenever someone buys — Teespring handles the storage, printing, billing, and shipping of the shirts and pays you a commission (that you get to set).
10. Improve Websites by User Testing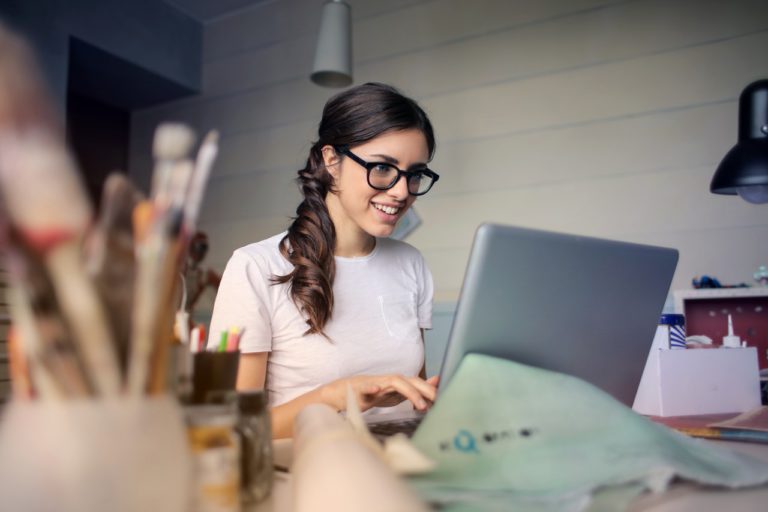 There are thousands of new website and apps created every day. The companies and individuals behind them often need everyday users (that's you) to test out their products and provide feedback.
There are plenty of sites you can sign up with, such as User Testing, Try My UI, and User Zoom that all pay about $10 per 20 minute test.
At a rate of ~$30 an hour, user testing is a great way to make money online.
11. Voice-over Work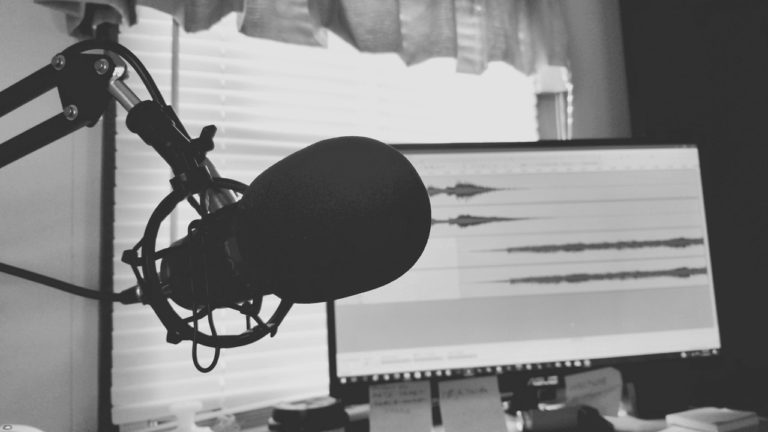 Has anyone ever said that you've got a great voice? If so, voice-over work might be your ticket to making money online.
With more videos coming online every day ranging from educational to corporate to animated shorts, there are a ton of buyers out there for quality voice over work.
You can get started with Fiverr, Upwork, or dedicated voice-over sites like The Voice Realm or Voices.com.
12. Complete Tasks on Amazon Mechanical Turk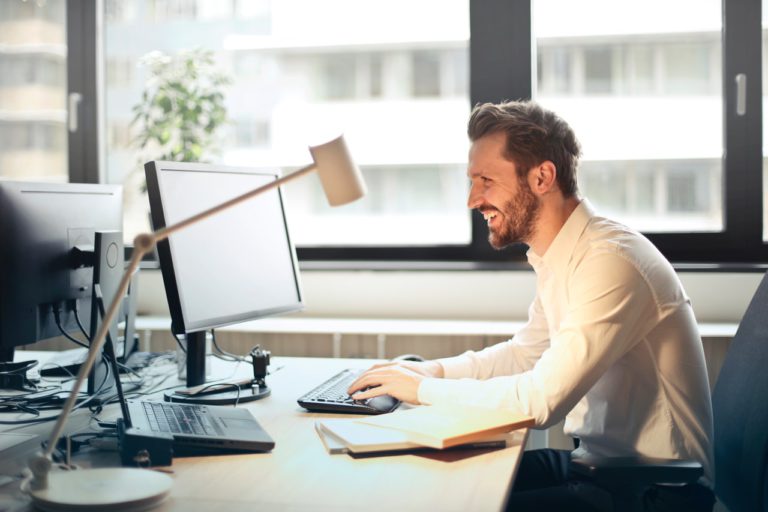 Completing simple tasks on Amazon Mechanical Turk is an easy way to make money online in your spare time.
Computing technology continues to improve, however, there are still many things that people can do much more effectively than computers.
Tasks you may perform include identifying objects in a photo or video, categorizing information based on instructions, filling out market survey and research data, and much more.
While not high-paying, these are tasks anyone can do with virtually no barrier-to-entry, meaning Mechanical Turk can be a simple way to make money online.
13. Proofread Blog Articles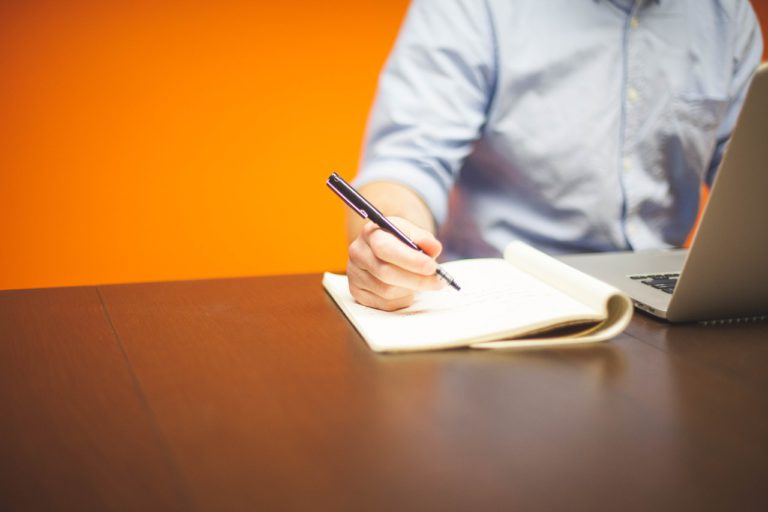 If you have a eye for mistakes and a keen grasp of grammar, you can make money online proofreading articles before they're published.
Content writers make mistakes in their writing, and this can seem unprofessional if those errors make it to publication. Skilled proofreaders can fix these mistakes and ensure professional, error-free content makes it to the web.
Proofreading is in high demand, and aspiring proofreaders can find plenty of gigs on Textmaster and Upwork.
Learn to proofread here – Proofread Anywhere is an excellent course for aspiring proofreaders to quickly learn the ropes.
14. Teach English Online
Teaching English online is an excellent way to make money online.  With pay ranging from $10 to $22 per hour, it's a great opportunity to earn during your free time.
On the upper end is VIPKID, where you can teach 1-on-1 classes to Chinese children for $14 to $22 an hour. However, you will need a Bachelor's degree (in any subject) and a TEFL certification.
Thankfully, getting a TEFL certification is easy. Online teaching companies recognize certificates from just about any TEFL organization. I-to-I is an internationally recognized TEFL company offering 120 to 300 hour online courses for as low as $199.
For those without degrees or TEFL certifications, one option is to tutor with Cambly. Getting started is easy, as the ability to speak English is the only requirement (and a decent internet connection). With Cambly, you make money online at a rate of $10.20 per hour, just by having interesting conversations!
15. Amass an Instagram Following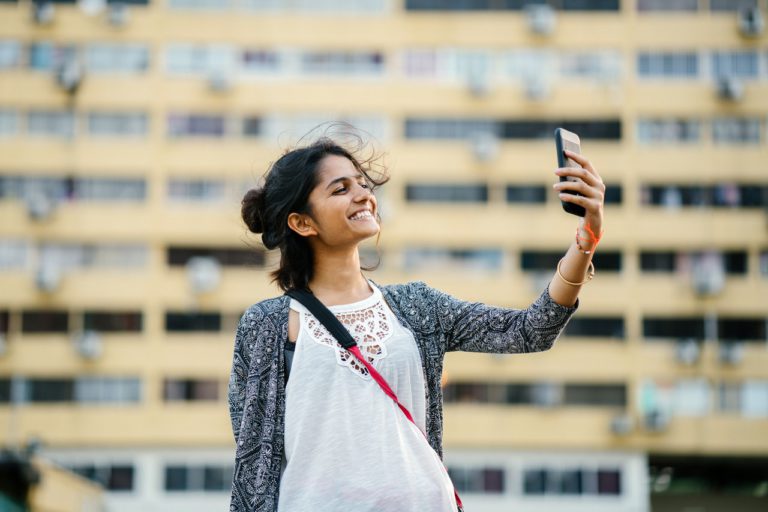 An Instagram account following is an excellent venue for promoting companies' products and services — something they will often pay top dollar for!
Work on growing your Instagram following with posts that appeal to your potential audience, and you'll reach influencer status. When that happens, making money online is simply a post away.
16. Write for Freelancing Companies
Freelance writing is another solid method for making money online. Between high school and/or college, you likely have written a fair number of essays and have more experience than you think.
Practice makes perfect, but starting with small jobs is a great way to build up your portfolio and then start charging higher rates.
You may be asked to write about a variety of different topics and formats. These can include blog posts, recipes, reviews, email copy, academic essays; the list is endless.
Some good websites for getting started are Textbroker, Contena, Textmaster, and Upwork.
17. Sell Your Photos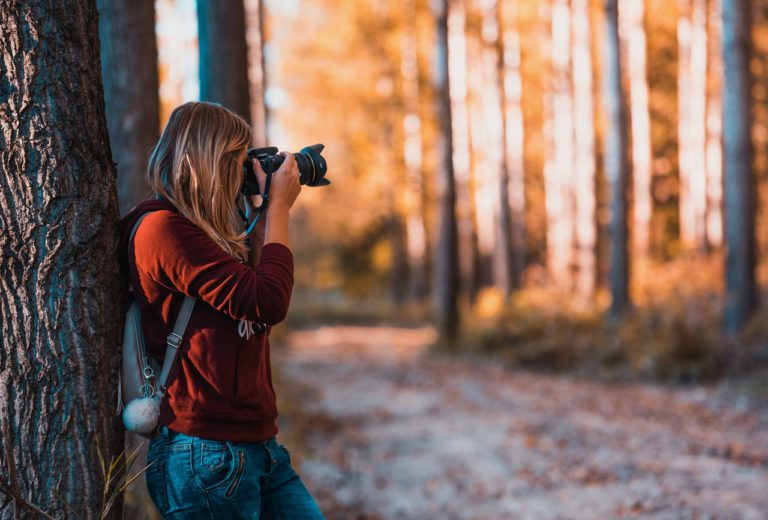 Take beautiful photographs? If you love photography, you can share your photos with the world and get paid for doing so!
Stock photo websites such as Shutterstock, iStockPhoto, and Getty Images will pay money for your collections, enabling you to make money online using your existing photography talents.
18. Audit Search Engine Results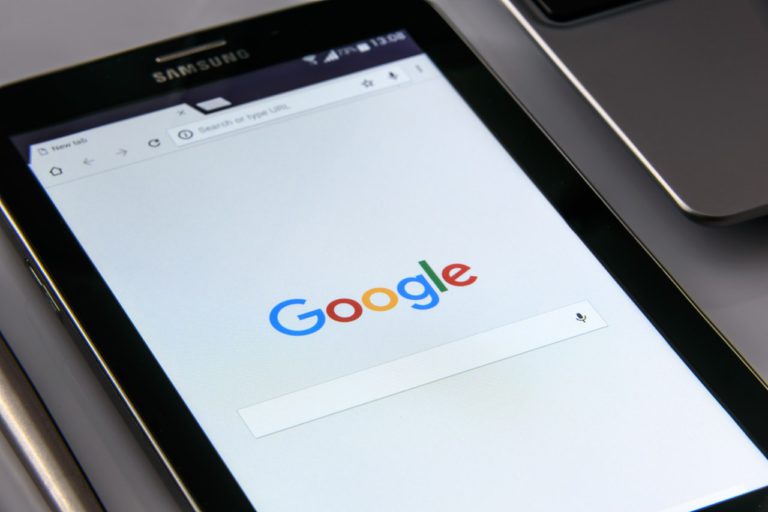 Search engines like Google and Bing constantly optimize their algorithms to ensure they display the best results for a given term. However, those results still needing checking by real people. That's where search engine auditors come in.
Websites like Appen and Lionbridge will pay you to research and provide feedback on search results. You make money online by improving the way search engines work!
19. Flip Domain Names
Buying and selling domain names is a potential way to make money online. You'll need a knack for predicting what name could be valuable to someone else in the future. If you can do this though, domain name flipping has the potential to pay off big time.
For example, Dogs.com now redirects to Petsmart (which didn't come cheap for Petsmart). While the go-to domain names are mostly taken, there are still plenty of opportunities for the clever entrepreneur to make money online this way.
Some sites for purchasing domain names are Namecheap, Bluehost, and HostGator.
20. Sell Your Stuff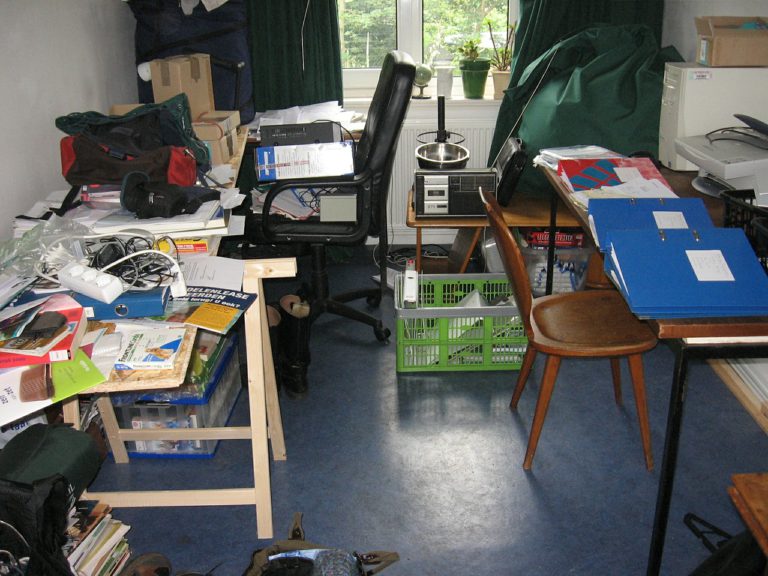 If you're like most people, you've got stuff you don't need anymore. The good news is that these days, it's easier than ever to sell your stuff and make money online. No more paying listing fees on eBay or meeting up with strangers from the internet.
Though you are making money online with these sites, they do all require a trip to the post office. Overall though, selling online is a much lower effort than trying to handle everything in person.
On sites like Mercari and OfferUp, you can sell anything that ships without having to pay a listing fee or meet up with a stranger.
If you've got used clothing, try thredUP. For electronics, you can go with Decluttr.
21. Do Data Entry for Businesses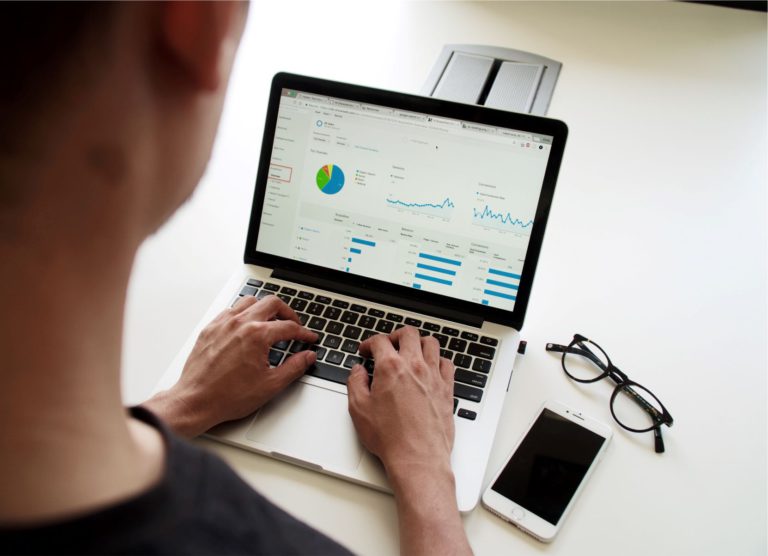 Data entry is a task not yet perfected by A.I. and often requires a human touch. The great thing about data entry is anyone can do it from anywhere, meaning it is a simple way to make money online.
You can find data entry work on Craigslist, Upwork, or Indeed by searching for "data entry".
22. Rent Out Your Spare Room on Airbnb
Have a spare room (or house)? Instead of having it sit there unused, rent it out on Airbnb to make some extra money online.
In high-demand areas, you can earn up to $1,825 a week by renting out your home.
23. Transcribe Interviews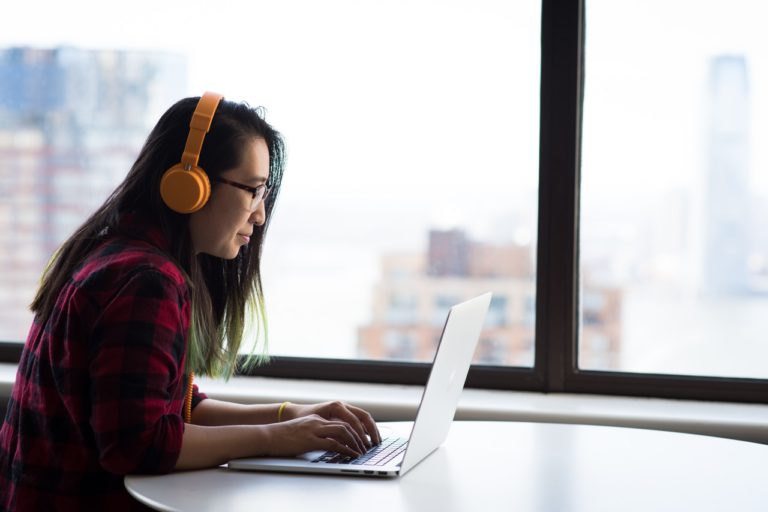 There is an endless supply of videos and recordings that need transcription. Lawyers, doctors, researchers, and reporters have interviews nearly every day, all needing a transcriptionist.
If you're okay listening to interviews multiple times while writing down what's been said, you can earn anywhere from $15 to $25 an hour. Besides requiring patience and fast fingers, the relatively low barrier to entry makes transcription a fantastic method for making money online.
Beginners can find work at Transcribe Anywhere, TranscribeMe, Quicktate, Rev, and Crowdsurf.
24. Participate in Online Surveys and Focus Groups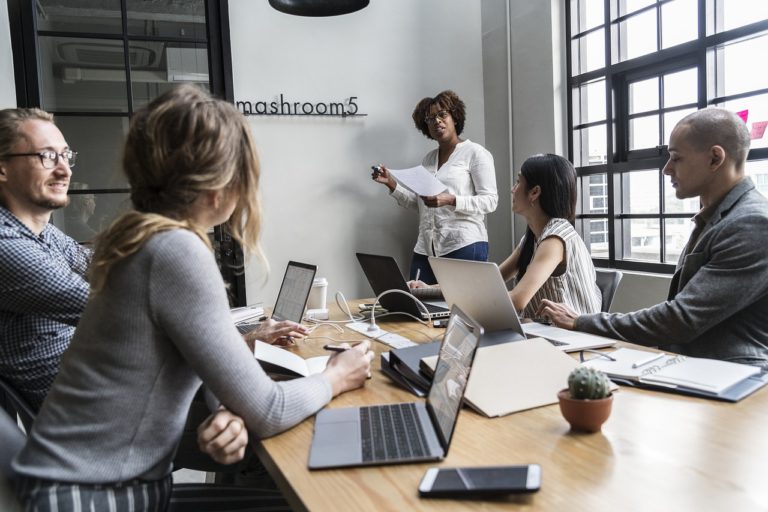 Many companies out there will pay you for your opinion. Answering survey questions can be your ticket to making money. Easy!
Best of all, you don't need to hunt for individual companies offering surveys. You can join sites like Survey Junkie, Swagbucks, and Ipsos. Once you fill out the required information, you'll be well on your way to making money online.
25. Become an Audiobook Narrator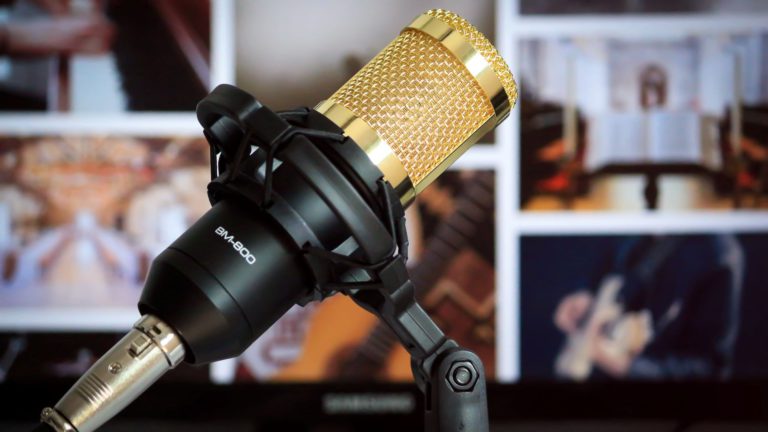 With the rise of Audible and audiobooks in general, publishers everywhere are in need of narrators to bring the written word to life.
Lending your voice to audiobook narration is a great way to make money online. You can get started selling your services with ACX.
26. Edit Academic Papers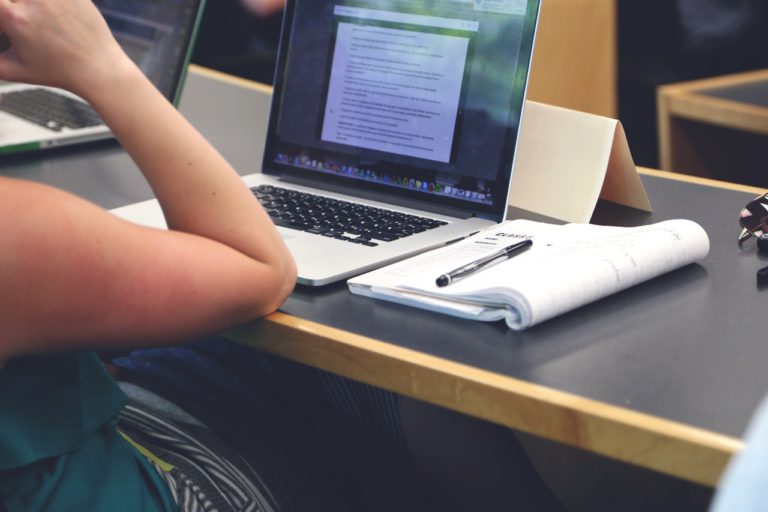 Another great opportunity to make money online is by editing academic papers. Student and academics everywhere need their papers to sound as professional as possible in addition to being error free and properly following the correct academic writing format.
The types of papers you might edit include PhD dissertations, thesis submissions, admissions essays, and any sort of paper a student may be tasked with writing.
For most sites, pay tends to be around $20 to $25 an hour. Also, sites often include other opportunities to make money online by offering experienced editors an expanded role at the company.
Some online academic editing companies to take a look at are Scribbr, Scribendi, College Vine, Top Admit, Wordvice, and Paper Check.
Learning how to proofread with Proofread Anywhere, a self-paced, comprehensive proofreading course will help you get started.
27. Help Sell Products With Affiliate Marketing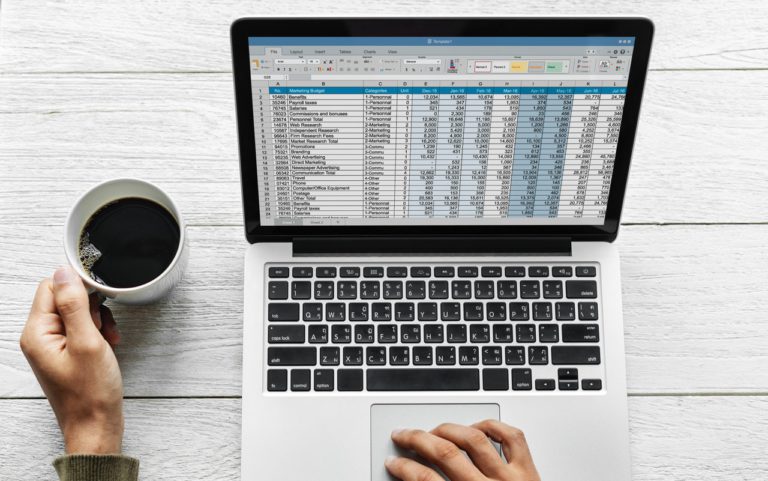 Affiliate marketing is the number one way to make money online. Affiliate marketing works by promoting other people's products and earning a commission in the process.
You can do this through a blog, Instagram posts, YouTube videos, an email list, or any other method that helps drive sales to the product you're promoting.
Once you've built up a following, you can use your influence to direct people to products based on your recommendation.
You can promote all sorts of products as an affiliate marketer. One option is to become an Amazon Associate and advertise products you personally find helpful or relevant to your audience.
Another option is SaaS (Software as a Service) companies, many of which offer very generous affiliate awards. For example, ClickFunnels offers 40% commissions to affiliates, meaning promoting it can be a very lucrative way to make money online.
A few other software companies offering 30% to 40% commissions include LiveChat, EverWebinar, and WebinarJam.
These are just a few of the companies and ways you can try affiliate marketing to make money online — there are a ton out there!
28. Anything Else?
I hope you found this guide helpful — the internet-based economy gets bigger everyday, meaning there are always more opportunities to make money online.
If there's anything I missed, let me know in the comments! I'd love to hear more about how you're making money online or anything else you'd like to add.