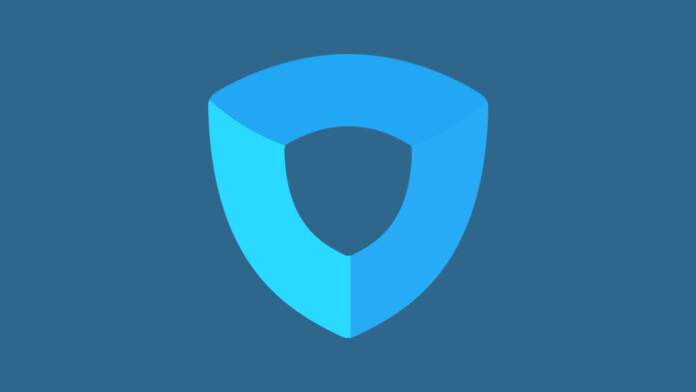 *Note: This post contains affiliate links from which I may receive a commission at no cost to you.*
Today's VPN services are trying to offer all-in-one solutions packed with tons of useful features. It's no longer enough for a capable VPN to be good at encryption and securing your private data. It also needs to unblock websites, offer specialized servers, and more.
That's precisely what Ivacy VPN is trying to do, at least according to marketing messages on its official website. Of course, we're here to check those claims for ourselves, so welcome to our hands-on Ivacy VPN review!
First, we will highlight the most prominent information that can help you compare Ivacy VPN to its biggest rivals. So, let's check some basic info about this service.
QUICK FACTS
| | |
| --- | --- |
| Jurisdiction | Singapore (14 Eyes Alliance) |
| Logs | Zero-logs privacy policy |
| Number of Servers | 100+ locations, 3,500+ servers |
| Parallel Connections | 5 |
| Encryption Standards | AES-256 bit – OpenVPN, IKEv2, L2TP, IPSec, PPTP, SSTP |
| Speed Reduction | 71%, on average |
| P2P Support | YES |
| Live Chat Support | YES |
| Supported Platforms | Windows, macOS, Linux, iOS, Android, Web browsers, and routers |
| Price | Starting at $1.33/month |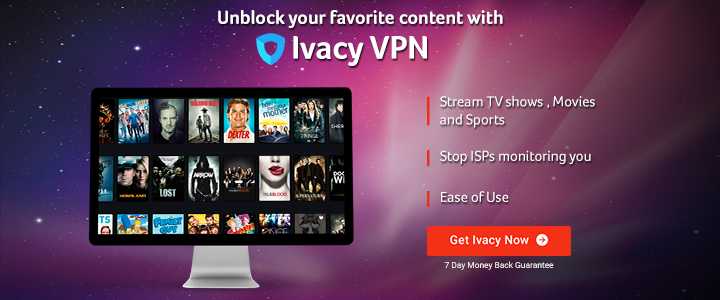 Considering the importance of media streaming, we want to highlight Ivacy's capabilities of unblocking the world's most popular websites. So, here's a handy table showing which media streaming services can be unblocked and used via Ivacy VPN.
MEDI STREAMING SUPPORT
| | |
| --- | --- |
| American Netflix | YES |
| Hulu | YES |
| Disney+ | YES |
| BBC iPlayer | YES |
| Amazon Prime Video | YES |
| Kodi | YES |
We understand that some of you want to get to the meat of this review, which is where our following table comes in handy. Here are our conclusions made after reviewing Ivacy VPN.
THE BOTTOM LINE
| | |
| --- | --- |
| Pros | Doesn't collect private data; Strong privacy features; Unblocks media streaming platforms; Offers specialized servers; Quite affordable. |
| Cons | Not the most favorable jurisdiction; No support for WireGuard; Some features are limited to specific devices only; Not compatible with TOR. |
| The Final Verdict | Even though Ivacy comes with some quirks, we recommend it to average home users who are interested in media streaming and unblocking websites. This isn't the best solution for those seeking the ultimate level of privacy. |
| Our Score | 8.1/10 |
In case you want to dig into everything that Ivacy offers, including whether you should trust this VPN service in the first place, keep on reading our Ivacy VPN review.
Note
We make sure to update this review periodically, as having the latest available information is essential when picking a VPN. However, if you want to dive deeper into what's new in Ivacy VPN, the provided link will take you to our handy overview of the most recent updates, new features, and other types of developments related to this VPN service.
Ivacy VPN Review – Everything You Need to Know Before You Subscribe!
Background, Jurisdiction & Reputation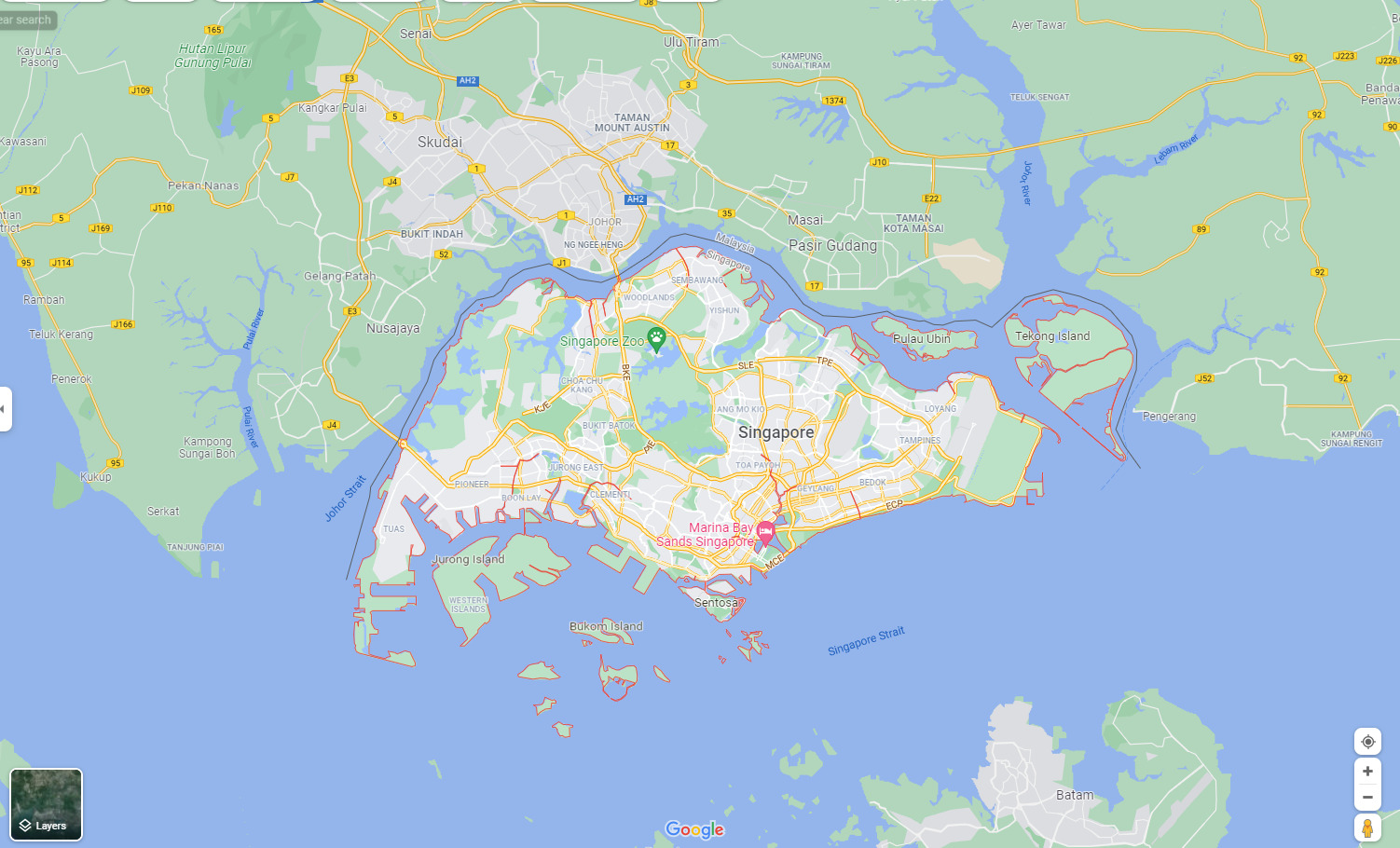 The first segment of our Ivacy review is about taking a look "behind the curtains." We will investigate where Ivacy comes from, what that means for your privacy, and whether you should trust this VPN. So, here's what we've found.
Where Does Ivacy Come From? Is It Part of the 14-Eyes Alliance?
There are two crucial pieces of information to begin with. Ivacy claims not to collect any type of personal data about its users. And it also clearly states that it comes from Singapore – you can even find where exactly where this company is located (South Beach Tower, Singapore).
By having its headquarters in Singapore, you might think that Ivacy has carefully chosen where to base its operations. However, you will be surprised to know that Singapore has proven to be an important ally to the 5/9/14 Eyes Alliance.
According to Edward Snowden's leaked documents, this country has used SingTel, one of the most popular mobile carriers in Singapore, to access traffic carried by major optical cables linking Asia and the Middle East with Europe. Furthermore, this country has cooperated with Australia and Japan on collecting and exchanging different kinds of sensitive information.
So, does that automatically mean that you shouldn't trust Ivacy? Well, its country of origin might be a problem in the long run. Of course, this applies to those seeking the ultimate level of protection for their private data. When it comes to those VPN users, we always recommend relying on a VPN from a country known for providing resistance to the 5/9/14 Eyes Alliance.
Also, it's interesting to note that Ivacy is a product of a company called 'PMG PTE Limited.' Very little information is known about that company, which seems quite keen on maintaining its anonymity. This led to rumors that PureVPN and Ivacy share the same parent company (Gaditek), which comes from Pakistan.
On LinkedIn, you can find a number of individuals (like Mustafa Hasan and Saad Qureshi, for example) who are linked to both Gaditek and Ivacy VPN, which is hardly a coincidence. And at one point, even Ivacy admitted that it's connected to PureVPN, calling it a "minor investor."
Lastly, you should know that Ivacy's representatives once tried to bribe a reputable website, which happened five years ago, in an effort to get a favorable review. With that said, know that many questions surround Ivacy VPN, even though many VPN companies are shrouded in mystery. So, to see if you can trust this VPN, make sure to keep on reading.
Did Ivacy Leak Personal Data in the Past?
We're happy to say that Ivacy seems dedicated to its zero-logs policy. You can find the required legal information clearly presented on Ivacy's website, where you'll see that the company hasn't been involved in any cases of collecting or providing data about its users.
With this said, it's clear that Ivacy is a secure VPN service – at least for now. We would have liked to see this company operating from a country that wasn't accused of actively collecting information about its citizens. Also, we wished to see an external audit proving that Ivacy sticks to its privacy policy.
Is Ivacy Legal & Safe to Use?
In terms of its legality and safety, you won't face any problems with Ivacy. Differently said, there's nothing illegal or unsafe about this particular VPN. However, there's something you need to keep in mind – and that applies to using any VPN service.
VPNs are legal across the world, in the majority of countries. Still, that also means certain countries have made VPNs illegal, or they might block the use of VPNs. With that said, if using a VPN is illegal in your country, you need to respect your country's laws.
We'd also like to note that using a VPN isn't an excuse to do anything illegal or against any digital service's terms of use. Keep in mind that VPNs preserve your right to privacy, but they don't give you the right to do anything against the law.
Supported Platforms & Devices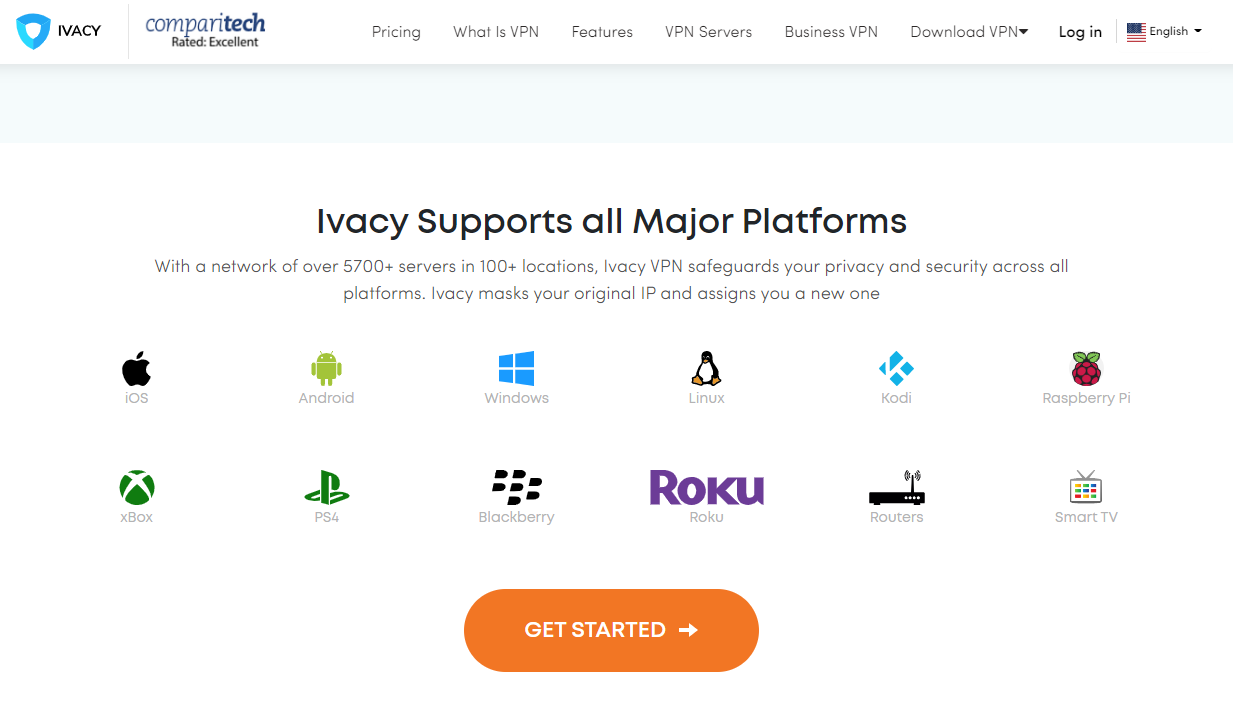 Ivacy has done a wonderful job of being present natively on a wide range of devices, including some not-as-popular options as well. Our Score: 10/10
Before you subscribe to Ivacy, you'll want to know if all your devices will be protected. With that said, here's what to expect from this VPN.
PLATFORM COMPATIBILITY
| | |
| --- | --- |
| Desktop Platforms | Windows, macOS, Linux. |
| Mobile Platforms | Android, iOS, Blackberry. |
| Web Browsers | Chrome, Firefox, Edge. |
| Routers | A range of routers supporting OpenVPN. |
| Other Devices | OpenELEC, SmartTVs, Kodi, Amazon FireOS. |
Ivacy has done a magnificent job of being available on plenty of devices. As you can see from the table above, you can install this VPN on any popular desktop and mobile device. Also, you can use Ivacy's extensions on Chrome, Firefox, and Edge – if you don't want to secure all your locally installed apps at once.
In fact, Ivacy stands above its competition by offering native clients for platforms such as Blackberry and Kodi, which isn't something that we see often. And lastly, you can install this VPN on a router, protecting your entire household or business at once.
Installation & Initial Configuration
Getting started with Ivacy VPN is incredibly simple. Even if you get stuck along the way, there are helpful guides to check on the official website. Our Score: 10/10
Your journey towards becoming an Ivacy user starts by signing up for a new account. You'll need to select a subscription plan, fill out your details and payment information, and you'll get access to your user credentials.
This is when you can proceed to download apps from the VPN's website. In general, Ivacy is quite lightweight, so even those with slower Web connections should not have any problems downloading the required installation files.
What's important to mention is that Ivacy comes with a simple installation method that takes only a few minutes of your time and doesn't have any abnormalities. There's no adware of bundled software. And it's also good to know that Ivacy offers a long list of installation guides that can certainly come in handy, especially if you want to install this VPN on a router.
Prominent Features
Ivacy's feature set is a well-designed offer that should keep you safe online without imposing any limitations. Still, many of Ivacy's features are reserved for select platforms only – so make sure to read the fine print. Our Score: 7/10
This VPN grew over the years, offering different groups of features targeted at online security and online content unblocking. So, let's see what exactly does this VPN offer.
VPN FEATURES CHECKLIST
| | |
| --- | --- |
| DNS Leak Protection | YES |
| IPv6 Leak Protection | YES |
| Kill Switch | YES (Windows, Android) |
| Split Tunneling | YES (Windows, Android) |
| Dedicated/Static IPs | YES |
| Ad-Blocker, Anti-Malware | NO/YES (Anti-Malware) |
| Unlimited Server Switches | YES |
| Unlimited Bandwidth | YES |
| Unlimited Data | YES |
As you can tell by the table found above, Ivacy is a powerful VPN – at least in theory. It comes with all of the needed data leak protections in place and includes a few advanced features.
It's also interesting to note that Ivacy was the first VPN to introduce split-tunneling back in 2010 (more on that later on). Aside from that, Ivacy offers port forwarding and dedicated IPs, but keep in mind that these come as add-ons for existing subscriptions.
As you can expect from a commercial VPN service, Ivacy does not impose any limitations. You can use it up to the full extent of your Internet connection's speed and switch between secure servers as many times as you'd like. And, of course, there are no data caps here.
How Many Simultaneous Connections Do You Get With Ivacy VPN?
A single subscription to Ivacy gets you 5 simultaneous connections.
It means that once you subscribe to Ivacy, you can download and install the VPN on up to 10 devices – but you can have active VPN sessions on up to 5 devices only. Thanks to the VPNs "multi-login" feature (available on all platforms), you'll never have to worry about crossing your subscription's limit, as you'll be warned on time.
Considering that Ivacy is compatible with routers, this is a good way to connect many devices at once (and still take only a single "slot" of your subscription). As you'll have four remaining slots, this should be enough to protect yourself on the go as well.
Does Ivacy Have a Kill Switch?
Yes, Ivacy has a kill switch. However, it's available on Android and Windows only. In other words, Ivacy's apps for iOS, macOS, and Linux don't have this functionality.
It's also important to mention that this VPN's kill switch works as you'd expect. If you get disconnected from Ivacy's servers (for whatever reason), the VPN will try to reconnect you automatically. In the meantime, Ivacy's kill switch will activate, preventing any application from reaching your Web connection (and therefore, preventing any data leaks).
How to Enable Ivacy's Kill Switch on Windows
Using the left-placed sidebar, click on the cogwheel icon.
Then, make sure to select the 'Connection' tab.
Click on 'Internet Kill Switch' and enable this feature from there.
How to Enable Ivacy's Kill Switch on Android
Click on the 'hamburger' button in the top-left corner.
Tap on 'Internet Kill Switch' using the menu you'll see on your screen. That's it!
Does Ivacy Offer Split Tunneling?
Yes, Ivacy supports split tunneling – on Windows and Android.
When browsing this VPN's website, you'll see a marketing message saying: "We pride in bringing the first-ever split tunneling feature for all your devices, including Windows PC and Android." However, that message can be a bit misleading as Ivacy's split tunneling isn't available across the board – but only on Windows and Android.
It's also worth noting that when setting up split tunneling via Ivacy, you select the apps that will use the VPN's tunnel only. This means any other apps (those you haven't selected) will continue to run outside your VPN tunnel.
How to Enable Ivacy's Split Tunneling on Windows
Using the left-placed menu, click on the cogwheel icon.
Select the 'Split Tunneling' tab (on the right).
First, make sure to activate split tunneling from here.
And finally, click on 'Add Another App' and search for apps you'd like to add.
How to Enable Ivacy's Split Tunneling on Android
Open the Ivacy app on tap on the 'hamburger' button in the top-left corner.
Then, tap on 'Split Tunneling.'
You'll be now asked to enable split tunneling, so make sure to do so.
Go through the list you'll see on your screen and select the apps that will use Ivacy's VPN tunnel. All other apps will continue to use your regular Web connection.
Does Ivacy Offer a Static/Dynamic IP Address?
Yes, Ivacy offers a range of dedicated IPs. In other words, you can obtain a dedicated IP associated with any of the following countries: Australia, Canada, Hong Kong, Germany, the United Kingdom, the United States, and Singapore.
Just like when it comes to other Ivacy's features, you mustn't forget to read the fine print. That's where you'll see that dedicated IPs work only on Ivacy's Windows client. On top of that, you can connect using a dedicated IP only on one device at a time.
Ivacy also says that your dedicated IP will be linked with your VPN account. However, it fails to explain how this feature works, as well as whether it can endanger your privacy. For example, CyberGhost VPN has done a great job of implementing dedicated IPs while preserving the privacy of its subscribers.
Does Ivacy Have an Ad-Blocker?
No, Ivacy doesn't have an ad-blocker. Therefore, if you're keen on blocking digital ads, we strongly recommend using a dedicated solution. There are plenty of both free and premium ad-blockers online, and these won't interfere with Ivacy in any way.
What Features Are Missing on Android & iOS (Compared to Desktop Apps)?
On the outside, it appears that Ivacy has done a great job of implementing the same set of features across its apps. However, once you dive deeper, you'll find deep discrepancies between this VPN's apps.
For example, Ivacy's iOS app is fully functional – but it lacks advanced features. Unlike its Android counterpart, the iOS app doesn't have a kill switch or split tunneling. Also, the iOS app doesn't come with OpenVPN built-in (it offers IKEv2 and IPSec only).
It's important to mention that any of Ivacy's apps can protect you online. Still, its Android app comes with a more powerful set of features when compared to the iOS app. The same applies when comparing Ivacy's Windows and macOS apps, where the Windows app comes out on top.
Server Count & Infrastructure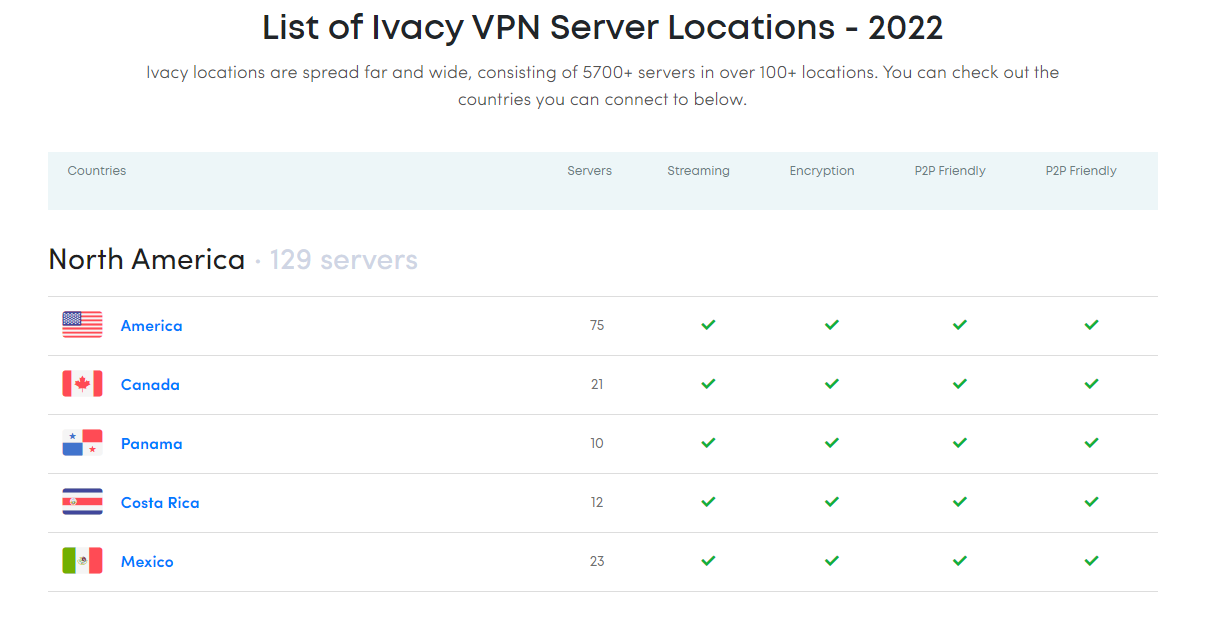 At the moment, Ivacy offers more than 3,500 servers. On top of that, it has servers across 100 countries, and very few of those are virtual server locations. Our Score: 8.5/10
When looking for a VPN, you need to pay attention to its server count. More precisely, you need to know how many servers it offers and if there are any specialized ones.
SERVER COUNT INFO
| | |
| --- | --- |
| Number of Servers | 3,500+ |
| Number of Locations | 100+ |
| Number of Countries | N/A |
| Specific Cities Selection | YES |
| Unlimited Switching | YES |
As you can see, Ivacy currently offers a bit over 3,500 servers spread across the entire globe. This might sound impressive, but you should know that some top-rated VPNs now offer 6,500+ servers.
Therefore, we wished to see a more extensive server network that could easily accommodate a large number of users at the same time. As said before, Ivacy has been on the market for more than a decade now. It means that this company has had plenty of time to upgrade its network.
At the moment, we think that "average" VPN users will be happy with this offer. However, more advanced (or pickier) users will be left wanting more, especially when it comes to using servers in more exotic locations.
Does Ivacy VPN Use Virtual Server Locations?
Yes, Ivacy offers virtual server locations. In the past, the VPN's representatives weren't willing to talk about this. However, Ivacy has become more transparent since.
If you update to the latest version of the VPN, you'll now see an indicator of virtual locations while browsing Ivacy's lineup of servers. More precisely, the letter 'V' is used to indicate which location is virtual, which means you'll still get an IP associated with that country, but its servers won't be physically located there.
At the moment, Ivacy offers virtual server locations in Bolivia, Brunei, Chile, Egypt, Panama, and the United Arab Emirates. All other Ivacy servers should be bare-metal units, physically located in their 'end' countries.
UI/UX Design & Ease of Use
Even though Ivacy has a simple UI, it's not the most intuitive one. We hope to see an update in the future that will push Ivacy in a new direction, on par with what its direct competitors already offer. Our Score: 6/10
In this segment of our Ivacy review, we'll explain what to expect from the VPN's desktop and mobile apps. Of course, we also won't forget to talk about Ivacy's Web browser extensions, so here's everything you need to know.
How Well Does Ivacy Work on Desktop Platforms?
On the left side of Ivacy's home screen, you'll see a series of buttons/tabs. This is where you can connect to specialized servers, check your account details, and more. To learn what each of these tabs can do, we'll quickly go over all of their options.
Smart Connect: This is the application's home screen, and this is what you'll see each time you launch Ivacy. In general, this tab brings a broad selection of 'standard' servers that you can use to secure your Web connection easily. When it comes to selecting your location, you can pick a country or an individual city. And once you connect, you'll see some basic info about your session.
Secure Download: The name of this tab says it all. It contains a list of servers that you can use when downloading files from the Web, either via the traditional way (downloading files from websites) or via torrenting. Upon downloading files, Ivacy will also check for malware and will automatically remove them. However, don't think that Ivacy's anti-malware tool can replace a dedicated antivirus, which we strongly recommend using.
Streaming: Using this tab, you can either select a channel (or a Web service) you'd like to unblock or select a specific country. Numerous popular services are supported, including HBO Max, Hulu, Netflix, Amazon Prime Video, ABC, NBC, the CW, BeIN Sports, and more. Non-US TV channels are on offer as well, including NRK, ORF, ZDF, RTVE, Telemundo, and plenty more. We'll take a closer look at Ivacy's capability to unblock media streaming websites, so make sure to keep on reading our Ivacy review.
Unblocking: If you'd like to browse the Web as if you were located in another country, this is where you can find that option. As we can see, this tab is close to identical to the 'Smart Connect' tab (which acts as Ivacy's home screen), except that it allows a different way to browse the available servers.
My Account: You can review your account details, log out, or upgrade your account using this tab. Besides, it lets you check how to install Ivacy on additional devices.
Settings: Ivacy doesn't let you take a deep dive into tinkering with its settings. You can choose to launch the application upon startup and automatically connect to a server, on macOS. On other platforms, you'll get to switch to another server, set up split tunneling, and more.
Help: Lastly, there's a dedicated help section. You can review some frequently asked questions, submit a support ticket from within the app, and provide your feedback.
All in all, Ivacy does have a polished interface. However, we think that it's not the most intuitive one, especially if you'd like to take your time to understand everything that this application offers. And also, the application's window can't be resized, which might be a problem at ultra-high display resolutions.
How Well Does Ivacy Work on Mobile Platforms?
On both Android and iOS, Ivacy brings a series of tabs on its home screen. These are called 'Purposes,' 'Smart Connect,' and 'Locations.' The first tab lets you pick a server optimized for media streaming, downloading files, or unblocking websites. The 'Smart Connect' tab will connect you to the nearest server. And lastly, the 'Locations' tab will let you pick any server manually.